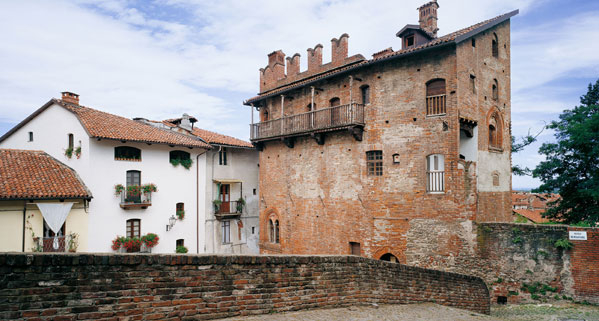 The permanent exhibition dedicated to the necropolis of the Red Doma and the territory of Pinerolo in Roman times is located in the 15th century Palazzo del Senato. This necropolis, discovered in 2003 in Riva di Pinerolo during some works for the construction of a stretch of motorway, includes about thirty tombs, dating back to a time span that goes from the 1st to the 5th century AD.
The oldest nucleus of the necropolis is composed of incineration burials, in this case indirect (the body was in fact cremated in a different place than that of the burial), dating back to the 1st-2nd century AD and placed above all in the northern part. On the other hand, the six burials found in the southern area date back to the 2nd-3rd century: these are burials in brick boxes, or crates made of tiles and tiles. Finally, it is a singular case that of the incineration tomb, in which the ashes were contained in an amphora, dating back to the 4th-5th century, since, at that time, the burials were usually done using the technique of inhumation.
The necropolis has also returned about 500 items of grave goods (ceramic, glass and metal) and elements related to the offers, preserved, together with the reconstruction of three tombs, in the spaces dedicated to Palazzo del Senato.
SUPPLEMENTARY INFORMATION AND VISITS
The display spaces of Palazzo del Senato (Largo D'Andrade 2-4, Pinerolo- TO; coordinates Lat. 44°53'11.10″N, Long. 7°19'38.83″E) are open to the public on Sundays, from 10:30 to 12 and from 15:30 to 18; you can also book a guided tour by contacting +39 0121 794382. For more information, please visit the website: https://cesmap.it/pagina-di-esempio/palazzo-del-senato/.
This post is also available in: Italiano