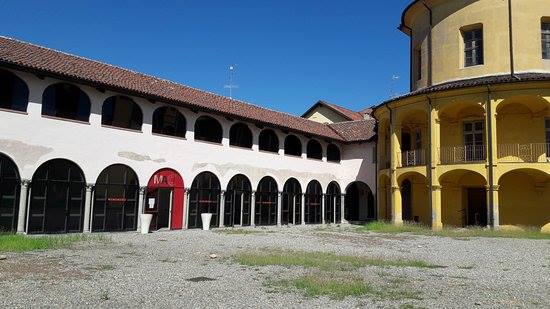 Opened in 2014 in Vercelli, at the Santa Chiara complex, the archaeological museum "Luigi Bruzza" is dedicated to the Barnabite father, a scholar of local history and archaeology. The museum provides an overview of the ancient settlement of Vercellae, starting from the pre-Roman age (2nd century B.C.), until the beginning of the late ancient phase, when the city went into crisis. The seven themed rooms, organised in chronological order, house about six hundred finds, and allow visitors to enjoy them in a participatory way, thanks to the presence of projectors and touch screens: the first rooms are dedicated to the Celtic settlement of the Libui, which occupied what later became the centre of the Roman city.
The finds then testify to the Romanisation phase of the territory (1st century B.C.), when the municipium of Vercellae was founded: a two-metre-high statue of Apollo, found in 1573 digging between the current Corso Palestro and the Liceo Scientifico, dates back to this phase.
The last part of the exhibition bears witness to the passage through the upper imperial phase (end of the first century B.C.- III century A.D.), at the end of which the city went into crisis.
The museum is dedicated to the barnabite father Luigi Bruzza, who, with his studies and the publication of the "Iscrizioni antiche vercellesi" (1874), inaugurated the archaeological studies in Vercelli.
INSIGHTS AND VISITS
Located at the Santa Chiara complex (Corso Libertà 300, Vercelli; coordinates Lat. 45°19'27.92 "N, Long. 8°25'44.41 "E), the museum is ope
n for visits from 3 to 5:30 pm, Tuesday to Friday; from 10 to 12 am and from 3 to 6 pm, on Saturdays and Sundays. For up-to-date information, visit the website: https://www.comune.vercelli.it/cultura-turismo/mac-museo-archeologico-civico-bruzza
This post is also available in: Italiano