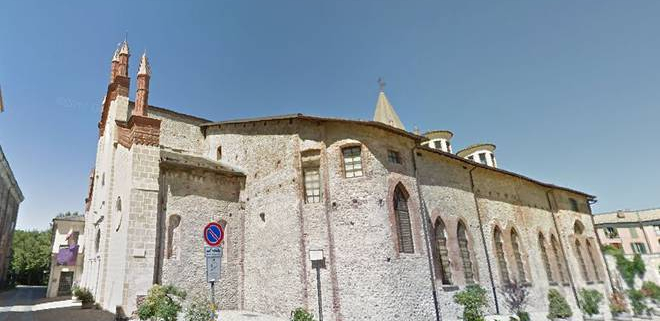 The Civic Museum of Cuneo is a point of reference for local history and traditions: in fact, it houses both archaeological finds from the surrounding area, collected since the 1930s by Euclide Milano from Bracciano, a lover of local history, and collections related to folklore. It is located inside the monumental complex of San Francesco , one of the rare examples of medieval architecture dating back to the 13th century in Cuneo.
The museum includes a section dedicated to prehistory and protohistory, with finds from the surrounding area, including those from the Caves of Aisone (CN), a site from the Neolithic age (6th-early 1st millennium BC) located in the Natural Park of the Maritime Alps. In the Hall of the mullioned windows, materials from Cuneo, Busca, Castelmagno and Caraglio testify to the Romanization of the area. Continuing on, in the rooms next to the large hall, where the curtain of the Toselli theatre is located, it is possible to admire early medieval finds – including the setting dedicated to the Longobard necropolis of Sant'Albano Stura and numismatic collections.
The cells facing the cloister house the ethnographic part of the museum, which documents daily life in Piedmont in recent centuries: pieces such as early 20th century clothing, 18th century accessories, as well as furniture, bicycles and shop signs in wood or wrought iron are on display.
INSIGHTS AND VISITS
Located inside the religious complex of San Francesco (via Santa Maria 10, Cuneo; coordinates Lat. 44°23'40.27 "N, Long. 7°33'0.65 "E), the museum is open for visits from Tuesday to Sunday, from 3:30 p.m. to 6:30 p.m.; it is also open to the public on public holidays, with the exception of 25 December and 1 January. Guided tours are included in the price of the entrance ticket, equal to 3 €.
This post is also available in: Italiano