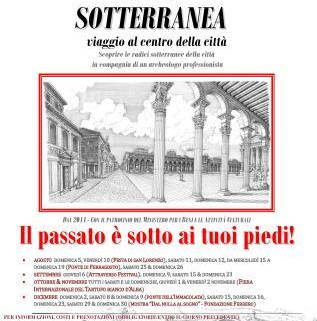 PARTICIPATION RATES
Rates per person include the Federico Eusebio museum entrance tickets with its 21 rooms and the single archaeological sites. The reservation is mandatory and must be done by the day preceding the tour.
To book click here: Booking.
TICKET COST IN SCHEDULED DATES
-full price: 10 euro
-reduced price: 8 euro
accompainers for disabled people
-free admission
under 10 e disabled participants.
Individual tickets (without valid reservation. The reservation is valid if made within 6.00 p.m. of the previous day)
full price 12 euro
subject to the availability of places
free admission
under 10 e disabled people
 Send an e-mail to info@ambientecultura.it to book a guided group tour at any desired date and to get the info about this option.
LANGUAGES
The ordinary days visits are led in Italian; the foreign visitors receive some English texts with the translation of the visit contents.
The visit in English or French is available for groups with reservation.
PROFIT 2014 e 2015
With the profit for the years 2014 and 2015 we have contributed to the creation in the year 2016-2017 of the Experimental Archaeology Gardern, available for citizens and schools.
The profit for the year 2013 has been destined to the restoration of the Verduno Mastodont, a partially destroyed fossil by some illegal excavations, and to projects with the aim to safeguard the palaeontological heritage of the river Tanaro, partially damaged by the human negligence in the summer 2012.
This post is also available in: Italiano