Participants to Underground Alba will be given:
The city archaeo-map. A bendy archaeological map that overlaps the current historical centre of Alba map. All the archaoelogical sites are shown and also the open-air ones that can be visited freely.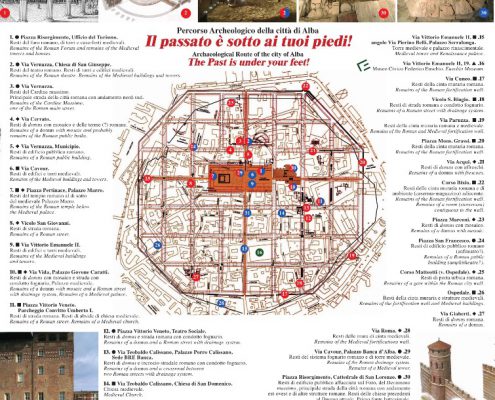 the entrance ticket for the Eusebio Museum. It is composed by 23 rooms and it constitutes the final site of the Underground Alba guided visits. The museum was born in 1897, thanks to the willness of Federico Eusebio.

Reductions for participants
Reduced-price ticket (1 €) to the San Giuseppe bell tower where participants can enjoy the panoramic overview.
This post is also available in: Italiano